Once again I would like to say thank you to everyone, I'm glad you all enjoy the wikia, and I hope to see you on the wikia in the future. I am creating this blog post today because yesterday's site traffic was absolutely amazing. 761 different people were on the wikia.
Thank you again, and remember, if you have any questions about the wikia please ask, I'm always here to help.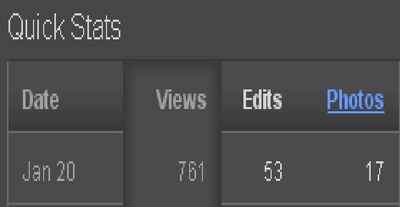 Ad blocker interference detected!
Wikia is a free-to-use site that makes money from advertising. We have a modified experience for viewers using ad blockers

Wikia is not accessible if you've made further modifications. Remove the custom ad blocker rule(s) and the page will load as expected.