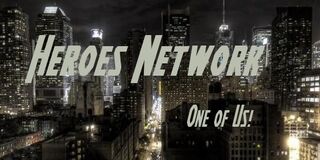 The Heroes Network is a global online community of RLSH, lead by Tothian and ShowStopper. It is made up of sub-teams that are sorted by region or specialty; Academic Categories sorted by subject; A Networking Category where members share info on books, weapons, gadgets, suits and so forth; and a Main Category where members can post about General Topics or Whatever or create polls, as well as an Introduction Section where members get to know each other.
There are sections open to the public however, only logged-in members can see all the sections.
Guidelines
Edit
RLSH is not a movement it is a community.
RLSH don't wear costumes they wear uniforms, suits, outfits, anything but the C word. Costumes are for people who are pretending, and real Superheroes aren't playing dress-up.
No evil, arguing, or trolling allowed.
Each team is organized by region or specialty.
Each team must have a team leader and assistant leader.
Team leaders are not there to boss people around, they are there to help people.
http://heroesnetwork.forumotion.net/
http://twitter.com/HeroesNetwork
Ad blocker interference detected!
Wikia is a free-to-use site that makes money from advertising. We have a modified experience for viewers using ad blockers

Wikia is not accessible if you've made further modifications. Remove the custom ad blocker rule(s) and the page will load as expected.