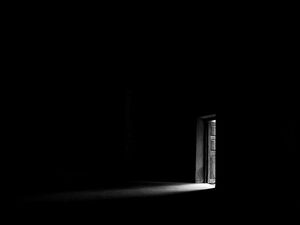 Squad Action Plan:

Member Roster:
Squad Leader: Angilioth codename "HellFire"
Jetblackrlsh codename Jet Black
Samson McKnight aka SMOMF

Team Specialties:
Hell Fire : Can combat demons and have plenty of info on them and plenty of other experience on other thing from his travels.
Shaco: Using his Ki Transformation 2 Technique he can increase his physical attributes and combat demonic entities.
Jet Black: Generates portals to trap the malevolent demons and help protect the innocent.
Hero Girl: Can induce paralysis in demonic entities and heal members of the team who have been injured by demonic entities.
Samson McKnight: Can change into a demonic or angelic form at will and is a skilled swordsman, he uses these skills to combat the demonic entities.

In this discussion we will talk about actions taken by the GDIP so far in order to complete the Action Plan.
If you are interested in joining the GDIP Squad please post a comment below.
Team Actions
Edit
Jet Black is opening and programming portals that are luring malevolent demons on Earth and trapping them in the astral realm so that they can cause no more havoc.
Hell Fire is comunicating with some good demons and angels to help if a battle ever occures along with setting up portals that the good ones can use to come here to help get ride of the malevolent demons already here
Ad blocker interference detected!
Wikia is a free-to-use site that makes money from advertising. We have a modified experience for viewers using ad blockers

Wikia is not accessible if you've made further modifications. Remove the custom ad blocker rule(s) and the page will load as expected.