How to Project Energy Waves
Edit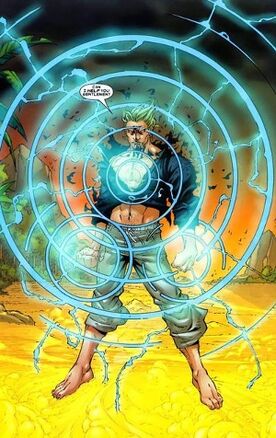 Let your ki flow in front of your body.
Will your ki with your thoughts to explode out into a wave in front of you.
This technique is very weak unless:
Prior to using this technique you performed a Ki Flare () or used a charging technique to boost your ki energy.
You have a naturally large amount of ki energy.
This technique is useful for:
Creating blast waves in front of you.
Attacking groups of opponents in one attack.
Causing energy attacks headed in your direction to fly in the opposite direction back at your opponent.
If you have trouble doing this go to the energy manipulation page.
Ad blocker interference detected!
Wikia is a free-to-use site that makes money from advertising. We have a modified experience for viewers using ad blockers

Wikia is not accessible if you've made further modifications. Remove the custom ad blocker rule(s) and the page will load as expected.